GSA- the window of opportunities

By Phoebe Smith
GSA (Gender Sexuality Association) in Lake Highlands High School has been around the school for nearly five years but has recently grown in popularity.  Regardless of their sexual orientation or gender identity, every student has a place in the club. 
Every Monday after school, students gather together and connect with those around them. For many kids, these gatherings have become a safe place for many.
Ms. Stafford has worked tirelessly to help maintain GSA and has been the club's main sponsor. Over time she's strived to make a difference in LGBTQ+ youth lives.  
"Leading GSA is my favorite. I love to teach and mentor, which provides me an opportunity to do both with student feedback, suggestions, and input. The kids are eager to learn more about history, means of support, celebrations, and accomplishments in our community, and I love to help them discover LGBTQ people and groups living joyfully and thriving!!" Stafford exclaimed.  
Over the years, the LGBTQ+ community has faced dreadful acts of discrimination. General acts of homophobia occur every day worldwide, isolating LGBTQ+ members from the rest of the world. This is especially challenging for LGBTQ+ youths. After all, is it too much to treat everyone with the respect they deserve?
"With all the anti-LGBTQ rhetoric, book bans, and general hate happening in Texas and all over the country, this club – and other student organizations that directly support marginalized kids – is crucial. It's so important that we provide affirming spaces that celebrate and empower ALL kids… allowing them to find comfort and friendship with like-minded peers… to counteract the seemingly endless stream of negativity they see everywhere," Stafford mentioned
Schools should strive to open up GSA clubs to allow people to make new connections with people. Students must have a place where they feel like they can be themselves. 

"Our existence in itself is a victory. So many systems and organizations try to villainize and silence LGBTQ people, especially young people, and we make a point to live out loud! I am grateful to the district and school for supporting us," Stafford added. 

GSA welcomes members with open arms, willing to share support with those curious enough to join meetings. Sometimes it is easy to feel alone, but GSA strives to provide comfort.
 "I think the most important change is just the increase in visibility. Even if kids can't always join us, or maybe can't join us at all, they can SEE US. They know the space exists and that it's there when and if they need it," Stafford said. "They also know that there are kids and staff members that will support and advocate for them if the need arises, and that's huge. As someone who grew up with nothing like this in school and no real public support for LGBTQ youth, I know the importance of solidarity and understanding, especially when it's available from teachers, mentors, and school administrators."
With the new schedule of 2022-2023, scheduling has become a big issue for GSA. Advisory club time is no more, meaning that GSA cannot have club gatherings during the school day. Challenging this ditch in the road, they moved meetings to Mondays after school.
"Honestly, TIME has been a big issue. After school is difficult for our kids since many of them are active in other groups. We have kids in the theater, choir, sports, dance teams, band, etc., and that makes it hard for them to come every week," Stafford claimed. "It was nice to have the designated club time in an advisory last year because it increased student access significantly. Transportation, after-school jobs, caring for family, etc. – all those things can keep kids from attending…but we're still managing and thriving!"
GSA has made an impact on so many people and will continue to have a positive influence on students for many years to come. It's a fantastic organization that high schools at Lake Highlands should check out. 
Leave a Comment
Your donation will support the student journalists of Lake Highlands High School . Your contribution will allow us to purchase equipment and cover our annual website hosting costs.
About the Contributor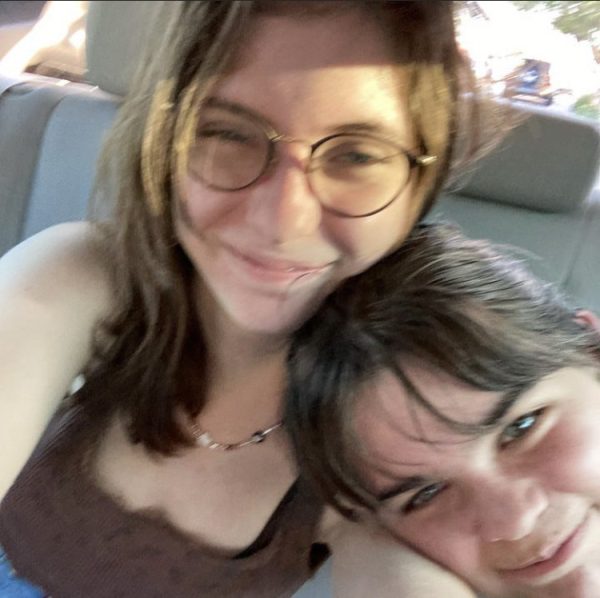 Phoebe Smith, Managing Editor
Phoebe Smith has been part of the Lake Highlands High School Newspaper since her sophomore year. This year, she has the privilege of being Managing Editor...