Kari Gilbertson: Devoted Music Teacher    
Kari Gilbertson is a choir director at LHHS. Her fiery passion for teaching music has lasted for thirty-three years and will continue for many more. 
Gilbertson first discovered her passion for educating students while attending a concert in her senior year of high school. The show was dedicated to the victims of Chernobyl victims. Just before April 26, 1986, disaster struck many lives. The Chernobyl accident occurred when the nuclear power plant in Chernobyl, Ukraine, became uncontrollable, exposing many to harmful radiation waves. 
"The whole concert was dedicated to the victims of this accident," Gilbertson mentioned. "It was beautiful and moving, and the conductor was passionate."
For many, music plays a vital role in their lives. It's a chance to take them away from the world and drift through the melodies.
"Ironically enough, I don't listen to music much alone. After all, I'm teaching music all day long," Gilbertson remarked. "It doesn't take me away, but it expresses emotion, poetry, melody, and harmony in a way that nothing else has." 
Music pronounces itself in many ways, allowing individuals to discover what they truly like about pieces. 
"I like the intelligent things about music. Moe, the guy before me, the only thing he wanted to do was teach music. Teaching is more important than music. You're able to see how students adjust," Gilbertson states.
Gilbertson is adamant that music improves anyone's mental health and well-being. 
"I can't imagine that any readers haven't been without hardships. Music is connected in ways that we still don't understand. It means so much to people, whether they're going through a challenging breakup or a friendship gone wrong," Gilbertson discussed. "People use music for music therapy and even memory care."
Last year, the Acappella Choir sang the song "Crazy for You" to demonstrate mental health awareness. Each singer had a piece of paper listing their life's worries. At a certain point in the song, the sheet was flipped over to record something that guided them during that time of hardship. 
Every year around Christmas time, Gilbertson and her choirs attend the Divercare in Lake Highlands to sing carols to the residents. The seniors of the A Cappella Choir can enter the memory care ward to sing even more carols to those in the community. This tradition has lasted for around 40 years now. 
"My experience with singing in the memory care ward is seeing what the students experience. To see them either uncomfortable only to adjust slowly to find comfort in singing to the residents, or mournful due to personal experiences with those struggling with memory loss," Gilbertson recounted. "I'm trying to make students feel more comfortable with people struggling with dementia. Some are saddened because those in the ward can't enjoy life as they do." 
Teaching always comes with its hardships, but Gilbertson treasures the moments she's had with her students and the memories that are still to come. 
"It's pretty cool to be someone who's been teaching this long. I'm proud of that," Gilbertson concluded. "It hasn't been unbearably challenging, and it's still fun. Hardships come and go, and I'm delighted that I still love to teach."
Leave a Comment
Your donation will support the student journalists of Lake Highlands High School . Your contribution will allow us to purchase equipment and cover our annual website hosting costs.
About the Contributor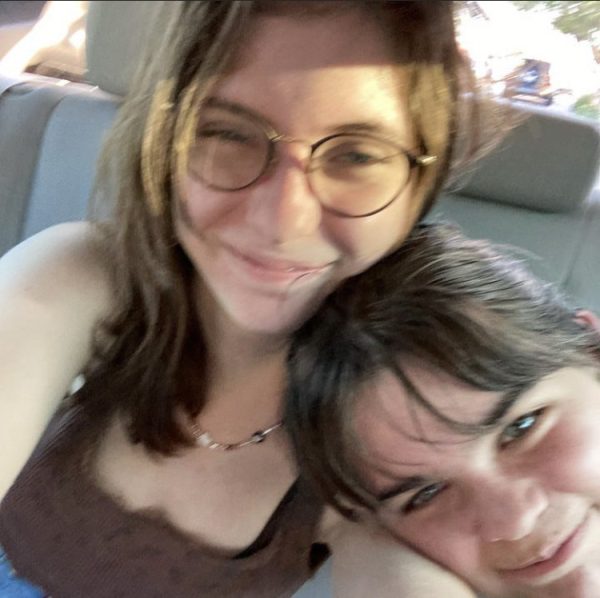 Phoebe Smith, Managing Editor
Phoebe Smith has been part of the Lake Highlands High School Newspaper since her sophomore year. This year, she has the privilege of being Managing Editor...