Probably the Fang's First Cartoonist: The Story Between the Panels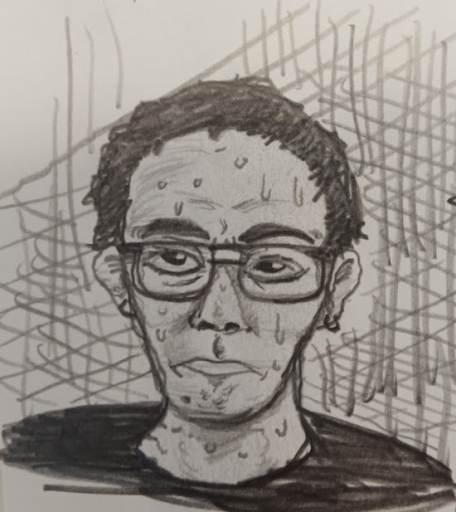 by Dylan Alvarez Taylor
I guess the best place to start is actually my junior year; I was sitting in my dreadful  Spanish class, scrolling aimlessly through my class options for next year on my cruddy laptop. That's when I came to the art section and was astonished that there was a newspaper class; I didn't even know the school had a newspaper, without a second thought, I signed up for the class.
         
After an unmemorable summer, I started my final year at high school. I was and still pretty much am excited about journalism. On my first day of going to newspaper, I was glad to find out I already had a few friends in this class and knew this was going to be a blast. Our teacher, Mrs. Macias, handed out these cool professional-interviewer note pads and had us take notes on journalism (I mostly just doodled in mine). After learning the basics of how to write a report, Mrs. Macias released us into the wild to get interviews from our peers as well as our teachers. My first story became my last. The Fang; My topic was about what people thought school life was going to be in the next 20 years or so. The story overall was pretty mediocre, I didn't have a consistent question and provided very little information overall, so the story was never finished. The one good thing that came out of it was the drawing I did for it, the piece was a one-panel comic featuring a robot teacher being humiliated by horrendous students. Mrs. Macias was so impressed, she made me the Fang's full-time cartoonist. This is where my formidable adventure begins. I've always loved drawing, ever since I was a lil' rascal, but I would never realize how time demanding and tedious drawing comics really was. I was at a slow start but at the end of the year, I would produce a couple of pages a week. The experience as a whole made me realize that I'm a lazy turd and I've now become proud of my stupid comics. I became even more thrilled when I found out that people at my school actually enjoyed reading my cartoon strips. Because of this, I want to pursue comics even more; even not as a full career I'd still loved to make some cheap-home-made comics. That I would sell outside of my crusty dorm room. EAT YOUR HEART OUT JOHN A. DAVIS!!! ( that's for you jimmy neutron fans.) Overall my experience at The Fang was great and I hope my comics inspire someone next year on staff to start creating their own comics.
Leave a Comment
Your donation will support the student journalists of Lake Highlands High School . Your contribution will allow us to purchase equipment and cover our annual website hosting costs.
About the Contributor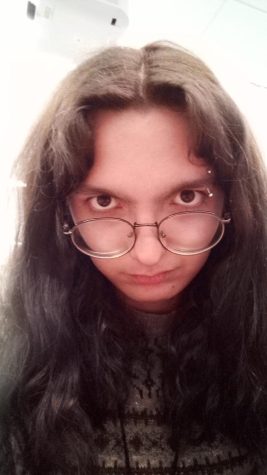 Dylan Alvarez, Cartoonist
Dylan Alvarez Taylor: writer and cartoonist for the Fang, Lake Highlands High School's very own Newspaper. Being born and raised in Dallas, Texas I had...