Tessa Pettigrew: Mother, Wife, Friend, Educator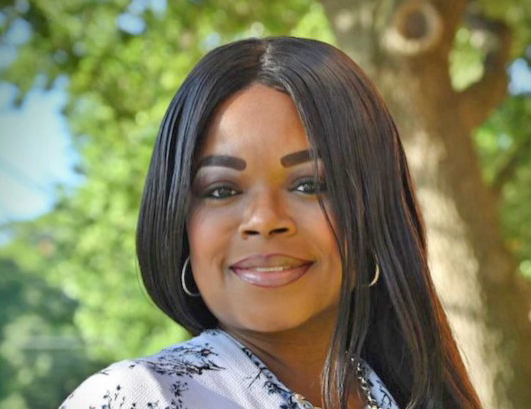 By Mary McMullen
One of the most organized and passionate educators, a proud and powerful woman, and a force to be reckoned with. Tessa Pettigrew had been a part of Richardson ISD since her time as a student at Berkner High School. Many of the students and staff at Lake Highlands remember her as the dedicated senior principal, always starting off the morning announcements with her beloved "Hey, hey, hey Wildcats!" Although she left the world physically in March, her impact will be forever ingrained in every community she was a part of. 
Erin Chesal, AP Human Geography and Student Council worked with Mrs. Pettigrew at LHHS for about a decade, describing her with "an easy and welcoming demeanor that drew people to her and allowed most people to call her a friend and ally." 
"As the senior principal, she knew every senior. She knew their name, their attendance, classes they were struggling in, activities they were involved in, and more," Chesal explained. "She loved her seniors. She loved them like they were her own."
Being the senior principal, Mrs. Pettigrew worked closely with the senior class, especially the officers. Ellie Jordan, Class President, spent countless hours with Mrs. Pettigrew since April of last year.
"Every single thing Mrs. Pettigrew did made her stand out. She was an absolute light. She saw potential in people and did everything she could to bring it out," Jordan emphasized. "She genuinely cared about her students and their futures, which is all too rare in education. I have never seen a teacher or administrator as invested in kids as she was."
She impacted every person that she worked with, leaving behind the fondest memories. Casey Gray, Associate Principal, recalled that his favorite memory with Mrs. Pettigrew was the 2022 Girls Service League Barn Dance.
"She came to the dance and brought her two girls," Gray mentioned. "That was an awesome night and when I really got to see how great of a mother she really was." 
Jordan highlighted the impact of her laughter. 
"My favorite memory of Mrs. Pettigrew was when she was laughing," Jordan added. "Her laugh was booming and contagious. It put a smile on your face without you even realizing it."
Even during rough times, Mrs. Pettigrew always kept a positive disposition.
"She embodied the concept of a servant leader," Chesal said. "She always had a smile and knew how to make difficult situations easier. She was always willing to lend a hand to anyone who needed or wanted it."
She brought out the best in her students, seeing the potential in people and doing everything she could to bring it out.
"Mrs. Pettigrew was constantly in my ear encouraging me and telling me that she believed in me. She saw me for who I am, and if it wasn't for her, I would have never had the courage to run for Senior Class President," Jordan said. 
The void of Mrs. Pettigrew's presence will be felt for a long time. 
"Her passing definitely was tough on us all but in this moment, in this sadness, in this heartache, I learned two significant things: That I love my family and that life is but just a vapor and only here for a little time, therefore I must be the best I can for my family so that when my time has come to an end, my family will know that I gave them 120 percent of myself," Gray emphasized.
To Jordan, her efforts exuded more than a single person. 
"She single-handedly did things at Lake Highlands that take teams of people to do in other school districts. No one will ever be able to fill her shoes, and our community will suffer dearly for that," Jordan added.
She went above and beyond for her students, not because she had to, but because she wanted to.
"One thing that I will never forget about Mrs. Pettigrew, is that she always knew everybody's name. Every single kid that would come into the Senior Office, she knew by name," Jordan mentioned. "It shows how involved she was and how she made it a point to create relationships with students. She was truly, truly invested in our lives. She genuinely cared about and loved each and every one of us, even if we weren't aware of it."
Although the Lake Highlands community may never be able to replace the energy she exuded each and every day, we can make sure that we don't take anything for granted and better acknowledge what people do for us on a regular basis.
"Hey, hey, hey, Mrs. Pettigrew, thank you for your time here with us at LHHS! It was an honor to serve alongside you, and we will miss you," Gray concluded.
Leave a Comment
Your donation will support the student journalists of Lake Highlands High School . Your contribution will allow us to purchase equipment and cover our annual website hosting costs.
About the Contributor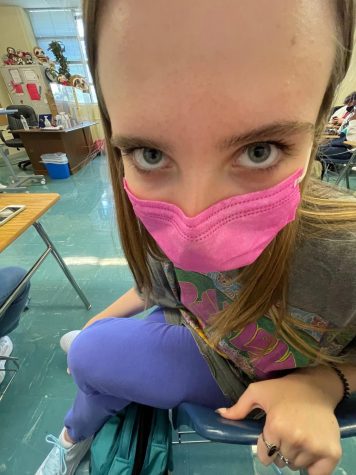 Mary Mcmullen
Oh, hey guys! I'm Mary McMullen, The Fang's Editor-in-chief for the 2022-2023 school year. I've been in the LHHS journalism department since my freshman...